French Lines will be exceptionally closed between Monday 26th and Friday 30th of December.
French Lines wishes you a very happy Christmas holiday, and is looking forward to seeing on January the 2nd 2017!
The Box, globalisation is made of steel.
From July 2, 2016 to November 26, 2017. Port Center of Le Havre.
French Lines is partner of this exhibition and lends more than 30 ship models from its collections!
Presentation of the exhibition: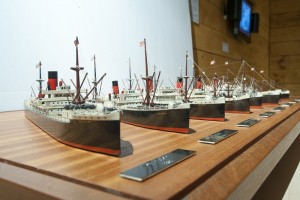 The box: this simple, rectangular box has universal importance, and it transformed 20th century world history.
The container destroyed one economic system, and helped to build our own.
"The Box" exhibition tells this historical tale and explains its implications, usaing a daring and novel scenography based on the concept of the box.
Gastronomy onboard French Ocean Liners.
(Exhibition translated in english and german)
From June 24 to October 2, 2016, quai de la Libération and Town Hall of Duclair (Seine-Maritime).
Discover the somptuous  universe onboard the most famous liners of the Compagnie Générale Transatlantique!

French Lines holds an exceptional collection dedicated to tableware, evoking a certain French art de vivre which is still renowned in palaces today and is proudly reflected in our hotel industry.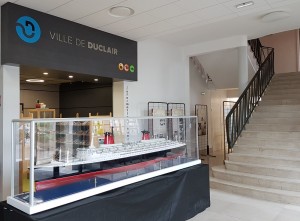 French liners were shrines to design, tableware and gastronomy for over a century. A symbol of national expertise to the art of hospitality and service excellence, passengers were catered for in luxurious dining rooms, such as the dining room on the Normandie, which was longer than the Hall of Mirrors in Versailles!
The "Transat" sought to offer constantly renewed luxury on board liners, making them genuine floating palaces. Culinary art held a prominent place during a cruise or crossing on French Line vessels. Each day was punctuated by several meals, ranging from breakfast to dinner. The dining areas were also social spaces, dedicated to satisfying all appetites as well as entertaining passengers.
To stand out from the competition and to strengthen customer loyalty, the Compagnie Générale Transatlantique relied on its international reputation for French gastronomy.
Through the incredible collection and photographs kept by French Lines, discover this extraordinary universe!
Presented in the Town Hall and along the bank of the river Seine, this exhibition is composed of 49 large photos accompanied by numerous anecdotes, an impressive ship model of the liner France (1962) and tableware display cases.

Welcome onboard !
Quai de la Libération and Town Hall of Duclair
From June 24 to October 2, 2016
Free
Lalique and the Art of Travel.
(Exhibition translated in english and german)
From April 29 to November 2, 2016 – Lalique Museum (Wingen-sur-Moder)
French Lines is co-curator of this exhibition.
Trains, ships and cars were all fast becoming major modes of transport at the end of the 19th and beginning of the 20th century – three means of travel that all had a significant impact on René Lalique's creative inspiration.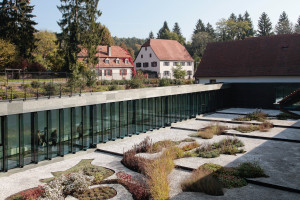 By the second half of the 19th century, technical progress was making it easier to travel both by land and sea. It was the start of a new era of communication that was to radically modify relationships – Europe and the world were changing scale. It was becoming possible to travel to distant lands in times that no one could have imagined possible just a few decades earlier. With the dawn of the 20th century, the major issue had become making travel more comfortable. The Compagnie Générale Transatlantique and the Compagnie Internationale des Wagons-lits both took up the challenge, turning what had begun as a mere means of transport into an art of living, in particular for first class travel.
Already internationally renowned as a master glassmaker, René Lalique was commissioned to design various objects – particularly lamps and chandeliers – for the interior of three major ocean liners, the Paris, the Ile-de-France and the Normandie. He also designed decorative glass panels for trains such as the Côte d'Azur Pullman Express. Lalique took a personal interest in cars, and between 1925 and 1931designed around thirty radiator caps.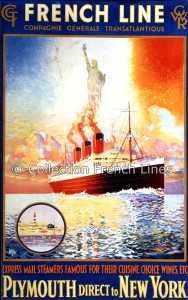 The refined atmosphere of these floating palaces and luxurious railway carriages and the subtle artistic touch of Lalique's glass mascots will be the special focus of the Lalique and the Art of Travel exhibition.
Admission charge:
Exhibition alone : €6/pers full price – €3/pers reduced pric – €14/family entrance
(1 to 2 adults and up to 5 children)
Exhibition + museum : €9/pers full price – €4.5/pers reduced pric – €21/family entrance
(1 to 2 adults and up to 5 children)
Free with an annual pass of the Lalique museum.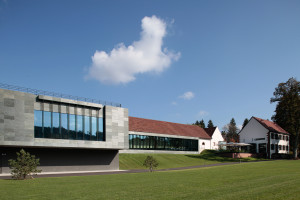 Discover this virtual exhibition presented in partnership with the city of Le Havre directly outside the Espace Graillot.
The Messageries Maritimes, which opened the first French postal links in the Mediterranean, was a major player in French shipping until the middle of the twentieth century.
The Messageries Maritimes became synonymous with long journeys to far-flung destinations that left ports in Marseille, Dunkirk and Le Havre. Vessels under the Licorne flag made voyages around the world a reality and embodied the dreams of the Orient.